Once seen as an "emerging" technology, Open RAN is evolving and maturing. Open RAN, which has been touted as one of the most significant trends to transform the telecom industry, took off in ways no one ever expected in 2020. The consolidation of the RAN supply chain and a ban on Chinese suppliers forced mobile operators around the globe to get creative and open up their network to Open RAN faster than any other new technology in the past. This was possible by Open RAN driven innovation, a promise of TCO savings up to 40%, and enablement of supplier diversity with the disaggregation of hardware and software components.
From more Open RAN hardware to large Open RAN footprint buildouts and supporting brand-new use cases like urban deployments, here are eleven Open RAN trends we predict for 2021.
Prediction 1: Open RAN is not only here, but it's here to stay. Nokia, Ericsson, NEC with their opening of a UK lab – all signs are pointing to Open RAN becoming a part of these big hardware vendors' product portfolios. Even legacy vendors are expecting a significant portion of their revenue in just two years to come from Open RAN. That brings us to the next prediction: how Open RAN will be evolving next year.
Prediction 2: 2021 is the inflection point for Open RAN adoption. 2021 will be a year of "disillusionment" as there will be more trials, more deployments, and more findings of challenges and opportunities that are faced with deploying Open RAN. Open RAN will be deployed more widely for new use cases like very dense urban.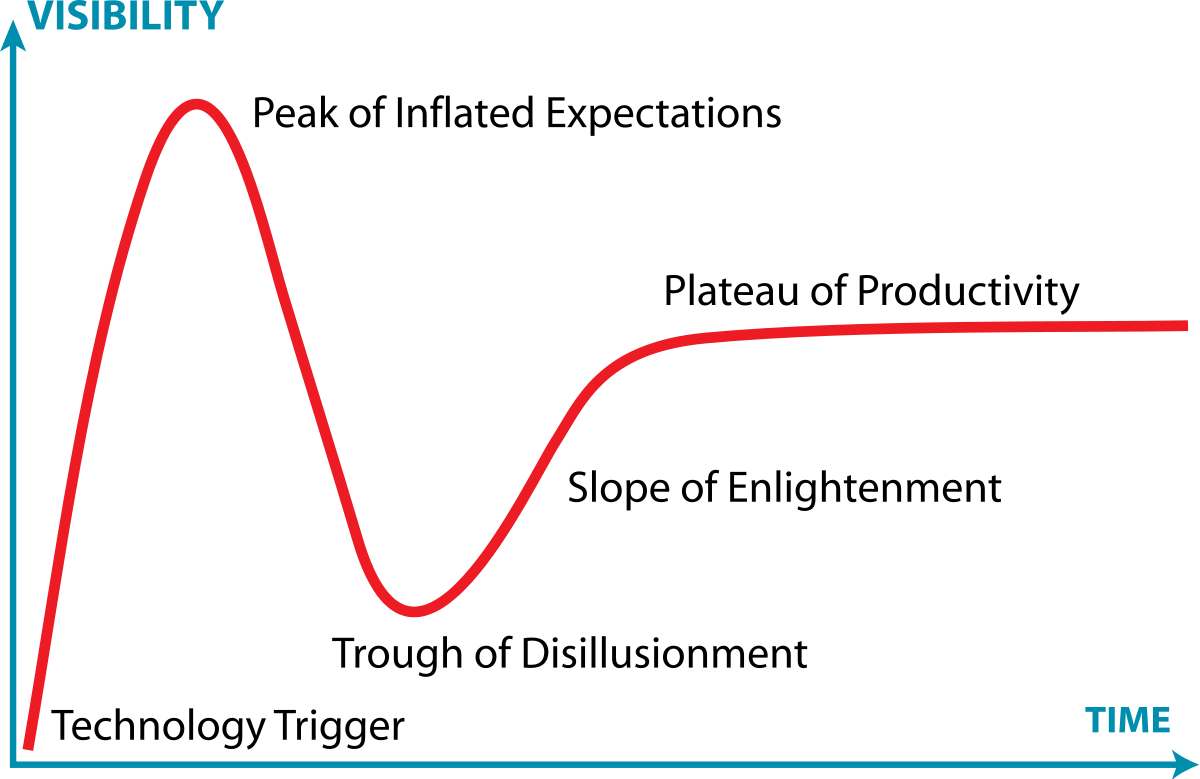 And that is where our next prediction comes in.
Prediction 3: Expanded ecosystem, beyond just hardware and software suppliers. To meet Open RAN deployment demands, more players will be joining the proverbial party. In addition to software and hardware players, we will see more system integrators and tower companies jumping in to support Open RAN as integrators or hosts. This will help to define new business and deployment models.
Prediction 4: CI/CD fuels edge computing and gets paired with Machine Learning (ML). Continuous integration and continuous development (CI/CD) will fuel edge computing, and mobile operators will start pairing it up with ML to improve site automation. A recent report stated that edge computing will drive approximately $7 billion in revenue by 2025. While as much as two-thirds of this revenue will accrue to the cloud players, mobile operators will play important roles in deploying and hosting RAN sites and providing connectivity to end users and businesses.
In their Predictions 2021 report, Forrester said, "Until now, edge computing was promising but still developing. In 2021, new business models will emerge that facilitate the deployment of edge in production."
And this is where CI/CD will come in. CI/CD won't just be in the telecom data center anymore — it will be enabled to push software updates to the edge, to enable seamless and remote upgrades of Open RAN sites. As a result, this CI/CD trend will push along the ML trend in 2021. Forrester predicts that public cloud spending will slow in 2021 in favor of edge computing spending, and this is where we see ML coming in and being explored to take over some of the manual tasks like drive testing, helping not only reduce the labor cost but also to create powerful algorithms to speed up any site adjustments and changes. In the long term, we predict that automation and artificial intelligence will change the way mobile operators respond to customer and network problems before the end-user even knows there is a problem. In the short-term, gains and developments will start happening in 2021.
Prediction 5: More Open RAN hardware from RUs to Massive MIMOs supporting 7.2 split. In 2021, we will see more hardware availability, especially supporting the 7.2 split. Why? O-RAN interfaces come in where 3GPP interfaces don't exist. A requirement of vendors supporting split 7.2 will ensure vendor diversity and interoperability going forward and will allow the mixing and matching of RUs with CU and DU software that will be deployed on an x86.
Considering this, we believe more mobile operators will require their All G Open RAN solutions to support O-RAN 7.2 split. As we know, 2G and 3G will be here for a while, so learning from the past, MNOs will want to deploy a true Open RAN platform when modernizing their legacy systems – which is only possible when RUs and software are able to run over 7.2 radios. And this where our next prediction comes in.
Prediction 6: O-RAN support for 2G, 3G, and 4G. As more and more operators use Open RAN to modernize their networks, hardware and software vendors will be required to make Open RAN solutions available over 7.2 split radios. With steadier ramp-up to 5G consumer adoption, and therefore, slower-to-realize increases in revenue for MNOs, reducing overall network cost will be top of mind for mobile operators – and that includes 2G, 3G and 4G deployments, expansions or modernization. The strategy of modernizing or expanding legacy networks with Open RAN will improve economics, but supplier resilience can be only guaranteed with commonly supported interfaces (7.2 in this case).
PricewaterhouseCoopers (PwC) notes that while device penetration has stalled at 4% for 5G enabled devices, it expects the market will hit a tipping point in 2023 (!), where 5G devices will be more accessible. Before 2023, Open RAN will be used to modernize legacy cellular networks. The value of 5G will become increasingly mainstream in the next few years when Open RAN technology and the supply chain will be more established and matured. So far, many operators have failed to get any tangible revenue from 5G. In the near term, many operators will continue to evolve their 5G capabilities, but a full-grown standalone 5G Open RAN technology implementation will take longer.
What do we see as the mobile operator's "insurance policy" for RAN vendor diversity? Deployment of 7.2 compliant O-RAN architectures for legacy networks. Being able to run ALL G software over 7.2 Open RAN RUs won't be a choice; it will become a requirement. A fully O-RAN compliant 2G, 3G, 4G is needed to broaden any 5G Open RAN deployment at scale when the time comes.
Prediction 7: Open RAN security. Now more than ever, service providers are focused on their RAN TCO and are relying on Open RAN more and more as their infrastructure of choice. And as the Open RAN market is maturing, security is not just a part of the conversation heading into next year, it is a part of every single deployment or trial by default. Open RAN will enable intelligent and secure path control and traffic-steering based on the application, in rural and urban environments.
Prediction 8: Role of the Cloud and DU/CU deployment. In 2021, as there will be more deployments, the answer to what to distribute and what to centralize will be addressed on a case by case basis. As DU functionality is real-time, it will be always co-located with RUs on site. There is no real benefit of placing CU functionality, which is near-real-time, in the data center, and right now many of the Open RAN deployments co-locate DU/CU software functionality on the same x86 server that is shared between multiple RUs on site. In theory, CU software can be hosted in a public cloud, and that could be an option for urban deployments.
Prediction 9: Large scale deployments and urban deployments. There will be more large-scale deployments of hundreds of sites in brownfield networks. As we know, many service providers have been steadily adding Open RAN to their already established 2G, 3G and 4G mobile infrastructure. It goes without saying that carriers around the globe will be continuing their work aggressively deploying Open RAN to expand their 2G, 3G, 4G footprints and modernize their networks in an effort to be more competitive in the next five years, ensuring their overall network infrastructure is Open RAN, not just 5G. Proven in rural, Open RAN will be deployed in urban in 2021 with large-scale urban Open RAN deployments happening in 2022.
Prediction 10. In protected markets, Open RAN will thrive. This trend is fueled by Chinese supplier bans, and in those protected markets we'll see Open RAN flourishing faster and picking up even more steam in 2021. The UK government recently unveiled a series of projects designed to push the use of Open RAN to increase operator supply options, as it set a deadline of end-September 2021 for the last installations of Huawei 5G equipment. Rip and replace funding has been approved by the US government, so we will see an approved supplier list created in 2021 and we predict to see Open RAN suppliers, hardware and software, on that list. We also predict that other countries will impose similar bans, encouraging the Open RAN supply chain to avoid duopoly dictated pricing.
Prediction 11. Deployment cost will drive Open RAN adoption in emerging markets. We already see commitments from large operators like MTN, Orange, and Vodafone to use Open RAN to bring coverage in developing markets. Those deployments will be accelerating in 2021. We will see Open RAN used in emerging markets for any new 2G or 3G or 4G deployments: vendor choice, lowest TCO, easy upgradability – will help emerging market MNOs to bring connectivity to more end users. In addition, it will help them to realize network ROI much faster– and that is why Open RAN will become a leading technology in developing regions in 2021 and beyond.
In summary, there are many more operators looking to add Open RAN technology to their production networks in 2021, including AT&T, BT, the three major Chinese operators, Deutsche Telekom, Dish Network, NTT DoCoMo, Orange, Reliance Jio, SK Telecom, Telus, TIM, Turkcell, Verizon, Vodafone, MTN, Orange, Etisalat and Tier 2 and 3 operators in the US.
That's likely why industry analysts are becoming much more bullish about the prospects for the Open RAN market.
Dell'Oro Group predicts that by 2024, operators will spend somewhere north of $3 billion on Open RAN products, which is a double-digit share of the market in the next five years. By 2026, ABI Research predicts that for public outdoor networks, sales of Open RAN products will reach $40.7 billion, or 45% share. RAN Research, part of Rethink Research, is expecting Open RAN to "account for 58% of total RAN CAPEX (Open RAN hardware, software and services) spending at $32.3 billion and to be deployed at 65% of all sites by 2026."
Though numbers vary between analyst firms as we can see, the future of Open RAN looks very hopeful for sure in the next five years, and 2021 will lay a good foundation for that future.
The post 11 Open RAN predictions for 2021 (Reader Forum) appeared first on RCR Wireless News.