2022 Charity Partners
The New Jersey Wireless Association is pleased to announce The Madonna House, Franklin Food Bank, SEEDS – Access Changes Everything, and Razom for Ukraine have been selected as our charity partners for 2022.
Past Years Charity Partners
The Blessing Bag Brigade NJ
2021 – The Blessing Bag Brigade NJ is a registered 501(c)(3) non-profit organization dedicated to showing compassion and humanitarianism towards the homeless. Our mission is to help them find some comfort. We wish for this situation not to exist, but the fact of the matter is, there are homeless that can't afford basic necessities. It's been our first-hand experience through this project, that there are everyday items that can make an impact and difference in their world. We've experienced the homeless using the Blessing Bag donations immediately in rest rooms. We've seen them tear into the food that has been donated, use the lotion on their extremely dry legs, and put on new socks given to them in the Blessing Bags.
Our mission has expanded to help kids with special needs to enhance their life skills. We are involved in 5 Jersey Shore area schools. The children receive, divide, and pack the supplies into gallon bags. We coordinate that on a monthly to bimonthly basis.
The Blessing Bag Brigade started by distributing numerous bags five nights a week in New York City. Our journey allowed us to bring this idea home; Middletown, Asbury Park, Ocean Grove, Freehold, Keansburg, Atlantic Highlands, Newark, and other Jersey Shore areas in NJ, where we are now committed to distributing supplies. We may not be able to cure homelessness, but we definitely show them we care. Our compassion proves to them, that people do want to help. Sometimes all they need is a little hope, and someone to say they care.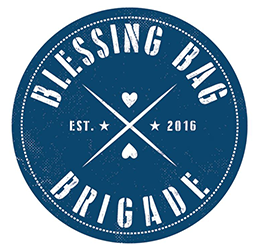 Meghan Rose Bradley Foundation
2016 & 2021 – The Meghan Rose Bradley Foundation was established in December 2004 in honor of the memory of Meghan Bradley, who passed away on November 7, 2004 due to brain cancer. In preserving her memory, we aim to raise the public awareness and research of pediatric brain cancer.
The Foundation's mission statement is to: I. Raise public awareness regarding pediatric brain cancer through education and advocacy, II. Raise funds for pediatric brain cancer research in the hopes of saving the lives of other children in the future, and III. Provide scholarships to local area school students for outstanding achievements.
Meghan Rose Bradley Foundation letter
The New Jersey Wireless Association donated $30,000 to Blessing Bag Brigade NJ and $30,000 to Meghan Rose Bradley Foundation.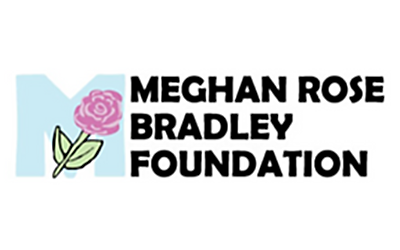 Good Grief
2020 – At Good Grief, we teach resiliency and facilitate healthy coping in the lives of more than 900 children each month by providing a caring and understanding environment that is like no other. In addition to our free programs, we advocate for our families by educating their school districts, employers, and communities. For 12 consecutive years, Good Grief has expanded in order to fulfill our commitment to grieving children and families and meet the demand for our services in order to ensure that no child ever has to grieve alone.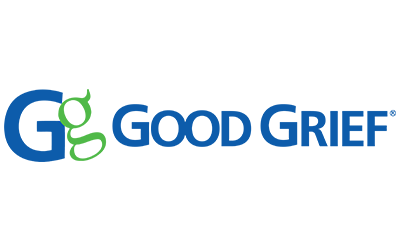 Mission Teens
2020 – Mission Teens, Inc. is a non-denominational Christian Discipleship ministry dedicated to helping people who struggle with life-controlling problems  by ministering the Gospel of Jesus Christ to them.  We believe that the Gospel should be free to all.
The New Jersey Wireless Association donated $15,000 to Bridges Outreach, $15,000 to Good Grief, and $15,000 to Mission Teens.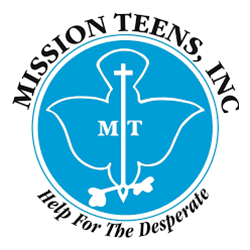 Feed All God's Children
2019 – Feed All God's Children provides nourishment and respect for homeless and less fortunate people in various New Jersey counties. The organization provides meals to 500 people each week during the summer months and up to 800 people weekly in the winter. The program also collects and delivers clothing and household goods to women's shelters.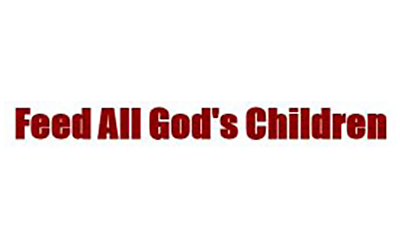 Ronald McDonald House of Southern New Jersey
2019 – Since 1983, Ronald McDonald House of Southern New Jersey is a home-away-from-home for families who have seriously ill or injured children being treated at local hospitals. We give our families a warm and welcoming environment within which they can stay for a days, weeks, or months, as long as their children are receiving needed medical treatment. Our House provides the essential comforts of a home: comfortable beds, hot showers, home-cooked meals, laundry facilities and much more.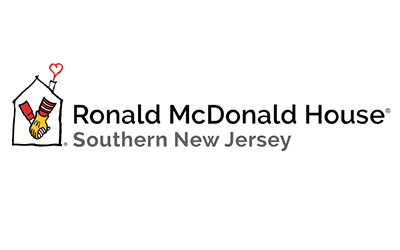 Covenant House New Jersey
2018 – Since 1989, Covenant House New Jersey has been providing food, shelter, immediate crisis care, and an array of other important services to homeless, runaway and trafficked youth between the ages of 18-21. Today there are 30 Covenant House locations in the USA, Canada, and Latin America. Together we serve more than 51,000 homeless young people each year.
Market Street Mission
2018 – The Market Street Mission ministers to the homeless, helpless, and hopeless in Northern NJ, by meeting their physical, emotional and spiritual needs through a structured program that enables them to lead responsible, productive lives.
The New Jersey Wireless Association donated $15,000 to Covenant House New Jersey and $15,000 to Market Street Mission from the proceeds of our 2018 Golf Outing.
Breast Intentions
2017 – Breast Intentions is a 501(c)(3) charity started in New Jersey by two high school teens in 2007 who witnessed firsthand the struggles of treating breast cancer in their mother and two aunts all within the same year. Wanting to make a difference, they began selling t-shirts, candy, and bracelets to raise money for healing families in their community. The money raised has purchased wigs, prosthetics, paid living expenses, transportation to and from treatments, co-pays and utility bills.
TEARS Foundation
2017 – The TEARS Foundation is a local 501(c)(3) non-profit organization that seeks to compassionately assist bereaved parents with the financial expenses they face in making final arrangements for their precious baby who has died. Many of the founders and volunteers at The TEARS Foundation have experienced the loss of their own baby, and want to reach out in this way to support newly bereaved parents in their time of devastating sorrow."
The New Jersey Wireless Association donated $15,000 to Breast Intentions and $15,000 to the TEARS Foundation from the proceeds of our 2017 Golf Outing.
Esophageal Cancer Education Foundation
2014 – The New Jersey Wireless Association is pleased to announce that the Esophageal Cancer Education Foundation has been selected as our charity for 2014. Proceeds from the 8th Annual Charity Golf Outing will be earmarked to go to this important foundation.
"I didn't know that prolonged heartburn could cause me to lose two-thirds of my esophagus and one-third of my stomach. My name is Bart Frazzitta, and in 1999, I was diagnosed with an adenocarcinoma of the esophagus, more commonly known as esophageal cancer. My treatment included intense chemotherapy and radiation, and a 7-hour surgery."
Esophageal Cancer is the fastest growing cancer in the United States and its survival rate, because it is discovered so late, due to its elusive symptoms, reflects only a 15% chance of surviving 5 years. 17,000 new cases were diagnosed in 2012, with a death toll of 15,000.
Diocese of Trenton
2013 – Catholic Charities, Diocese Trenton provides essential services to 100,000+ New Jersey residents every year. Services include basic needs like food, clothing and shelter plus specialized services such as drug treatment, mental health and legal support. Programs are designed to help people and families be self-sufficient and end the cycle of dependence. This not only improves people's lives but strengthens the community.
Catholic Charities, Diocese of Trenton will be the lead agency in a state-wide effort to provide Disaster Case Management services to Superstorm Sandy victims. NJWA chose this charity because of the work they do in New Jersey and their dedicated efforts for hurricane victims.
The New Jersey Wireless Association donated $10,000 to the Superstorm Sandy Relief Fund of Catholic Charities Diocese of Trenton from the proceeds of our 2013 Golf Outing
Wounded Warrior Project
2012 – The mission of Wounded Warrior Project is to honor and empower wounded warriors. Their purpose is to raise awareness and to enlist the public's aid for the needs of injured service members, to help injured servicemen and women aid and assist each other, and to provide unique, direct programs and services to meet their needs.
Wounded Warrior Project (WWP) began when several veterans and friends, moved by stories of the first wounded service members returning home from Afghanistan and Iraq, took action to help others in need. What started as a program to provide comfort items to wounded service members has grown into a complete rehabilitative effort to assist warriors as they recover and transition back to civilian life. Thousands of wounded warriors and caregivers receive support each year through WWP programs designed to nurture the mind and body and encourage economic empowerment.
The New Jersey Wireless Association donated $10,000 to the Wounded Warrior Project from the proceeds of our 2012 Golf Outing.
Autism Speaks New Jersey
2011 – New Jersey Wireless Association is proud to announce our charity for 2011 is Autism Speaks, New Jersey.
Autism Speaks was founded in February 2005. Autism Speaks has grown into the nation's largest autism science and advocacy organization, dedicated to funding research into the causes, prevention, treatments and a cure for autism; increasing awareness of autism spectrum disorders; and advocating for the needs of individuals with autism and their families.
At Autism Speaks, the goal is to change the future for all who struggle with autism spectrum disorders. They are dedicated to funding global biomedical research into the causes, prevention, treatments, and cure for autism; to raising public awareness about autism and its effects on individuals, families, and society; and to bringing hope to all who deal with the hardships of this disorder.
The New Jersey Wireless Association donated $10,000 to Autism Speaks from the proceeds of our 2011 Golf Outing.
Society of St. Vincent de Paul
2009-2010 – Members of the Society of St. Vincent de Paul, (or "Vincentians" ) are men and women who strive to grow spiritually by offering person-to-person service to individuals in need.
The Society of St. Vincent de Paul offers tangible assistance to those in need on a person-to-person basis. It is this personalized involvement that makes the work of the Society unique. This aid may take the form of intervention, consultation, or often through direct dollar or in-kind service. An essential precept of the Society's work is to provide help while conscientiously maintaining the confidentiality and dignity of those who are served. The Society recognizes that it must assume, also, a role of advocacy for those who are defenseless or voiceless. Some 12 million persons are helped annually by Vincentians in the United States.
The New Jersey Wireless Association donated $2,500 in 2009 and $7,500 in 2010 to the St. Vincent de Paul Society.
Homes for Our Troops
2009 – Homes for Our Troops, a national non-profit, non-partisan 501(c)(3) organization founded in 2004. They are strongly committed to helping those who have selflessly given to our country and have returned home with serious disabilities and injuries since September 11, 2001. It is their duty and our honor to assist severely injured Servicemen and Servicewomen and their immediate families by raising donations of money, building materials and professional labor and to coordinate the process of building a home that provides maximum freedom of movement and the ability to live more independently. The homes provided by Homes for Our Troops are given at NO COST to the Veterans we serve.
The New Jersey Wireless Association donated $2,000 to Homes for Our Troops for U.S. Army Staff Sgt. Michael Minard, Union Beach, NJ in 2009. SSG. Minard lost both of his legs in a roadside bombing while on a tour of duty just north of Sadr City, Baghdad, Iraq.
Philipsburg/Port Murray Food Pantry
The Philipsburg/Port Murray Food Pantry serves families of military members currently serving overseas. The families of military members experience hardship during deployment. The participating military families have access to the pantry at no cost. This assists them in making ends meet while they await the return of their loved ones.
The New Jersey Wireless Association donated $1,780 to the Philipsburg/Port Murray Food Pantry in 2009.
Multiple Sclerosis Foundation
2008 – The Multiple Sclerosis Foundation provides a comprehensive approach to helping people with MS maintain their health and well-being. We offer programming and support to keep them self-sufficient and their homes safe, while our educational programs heighten public awareness and promote understanding about the disease.
MSF's resources assist people who have MS, their families and caregivers, regional support groups, and healthcare professionals. Access to their programs and services is available through their interactive website or their national, toll-free helpline staffed by caring caseworkers and peer counselors. MSF's priority is to serve with empathy, resourcefulness and responsibility.
All MSF services, as well as information, literature and subscriptions to our publications are provided free of charge. The MSF neither sells memberships nor requires participation in fund-raising activities by individuals or support groups.
The New Jersey Wireless Association donated $5,000 to the Multiple Sclerosis Foundation in 2008.
American Cancer Society
2008 – The American Cancer Society is the nationwide community-based voluntary health organization dedicated to eliminating cancer as a major health problem by preventing cancer, saving lives, and diminishing suffering from cancer through research, education, advocacy, and service. With more than two million volunteers nationwide, the American Cancer Society is one of the oldest and largest voluntary health agencies in the United States. More than 3,400 local offices nationwide are organized to deliver cancer prevention, early detection, and patient services programs at the community level. Because cancer takes a toll on the person diagnosed-as well as family and friends-the Society offers support and service programs to try to lessen the impact. These programs cover a wide range of needs-from connecting patients with other survivors to providing a place to stay when treatment facilities are far from home.
The New Jersey Wireless Association donated $5,000 to the American Cancer Society in 2008.
Toys for Tots
2007 – The mission of the U. S. Marine Corps Reserve Toys for Tots Program is to collect new, unwrapped toys during October, November and December each year, and distribute those toys as Christmas gifts to needy children in the community in which the campaign is conducted. The objectives of Toys for Tots are to help less fortunate children throughout the United States experience the joy of Christmas; to play an active role in the development of one of our nation's most valuable resources – our children; to unite all members of local communities in a common cause for three months each year during the annual toy collection and distribution campaign; and to contribute to better communities in the future.
The New Jersey Wireless Association donated approximately $1,000 worth of toys to Toys for Tots in 2007.
The Food Bank of Monmouth and Ocean Counties
2007 – The FoodBank began in 1984 when three people saw hunger at the Jersey shore and decided to make a difference. They purchased a small, dilapidated warehouse in Spring Lake. Carpenters, masons and other members of the community donated work, office furniture and supplies. Food streamed in from hundreds of donors. After one year, the FoodBank was serving 25 charities with 100,000 pounds of food. Ten years later, nearly two million pounds of food was being distributed annually from the same small warehouse. Bursting at the seams, the FoodBank undertook a capital campaign in 1998 to construct a new facility in Neptune. Three years later, the current 40,000 sq. ft facility became a reality. Today, the FoodBank serves over 270 pantries, soup kitchens and other feeding programs with over 5 million pounds of food annually. The FoodBank also operates a Culinary Training Program for people in need of better-paid jobs, a Kids Cafe and Backpack program for children, a Mobile Pantry, and Food Stamp Outreach Program. With the help of roughly 1,000 volunteers each year, the FoodBank's programs are truly a community effort, working to eliminate hunger by providing emergency food, skills training, outreach programs and advocacy for families in need.
The New Jersey Wireless Association donated approximately $2,000 worth of food to the Food Bank in 2007.
The Brain Aneurysm Foundation
2007 – The Brain Aneurysm Foundation was established in Boston on August 19, 1994, as a public charity. The Foundation developed from a close relationship between patients and healthcare professionals who identified the need for comprehensive information and support for brain aneurysm patients, their families, and the medical community. The foundation's mission is to provide support and educational materials to the medical community, the newly diagnosed, survivors, family members, friends and the general public regarding the facts, treatment options, and recovery process for brain aneurysms. With the help of the medical community, remain steadfast and earnest in the pursuit of brain aneurysm research that can directly benefit those affected.
The New Jersey Wireless Association made a $10,000 contribution to the Bran Aneurysm Foundation in 2007.
Call to Protect
2006 – CALL to PROTECT® is a national philanthropic program aimed at combating domestic violence. All donated phones are sent to their logistical partner, ReCellular, Inc., where they are either refurbished and sold, or recycled. One hundred percent of the net proceeds generated by the sale of the refurbished phones are used to make grants to national organizations working to end family violence. All phones donated that are obsolete or damaged are recycled according to strict environmental standards.
The NJWA contributed numerous used phones to Call To Protect in 2006.