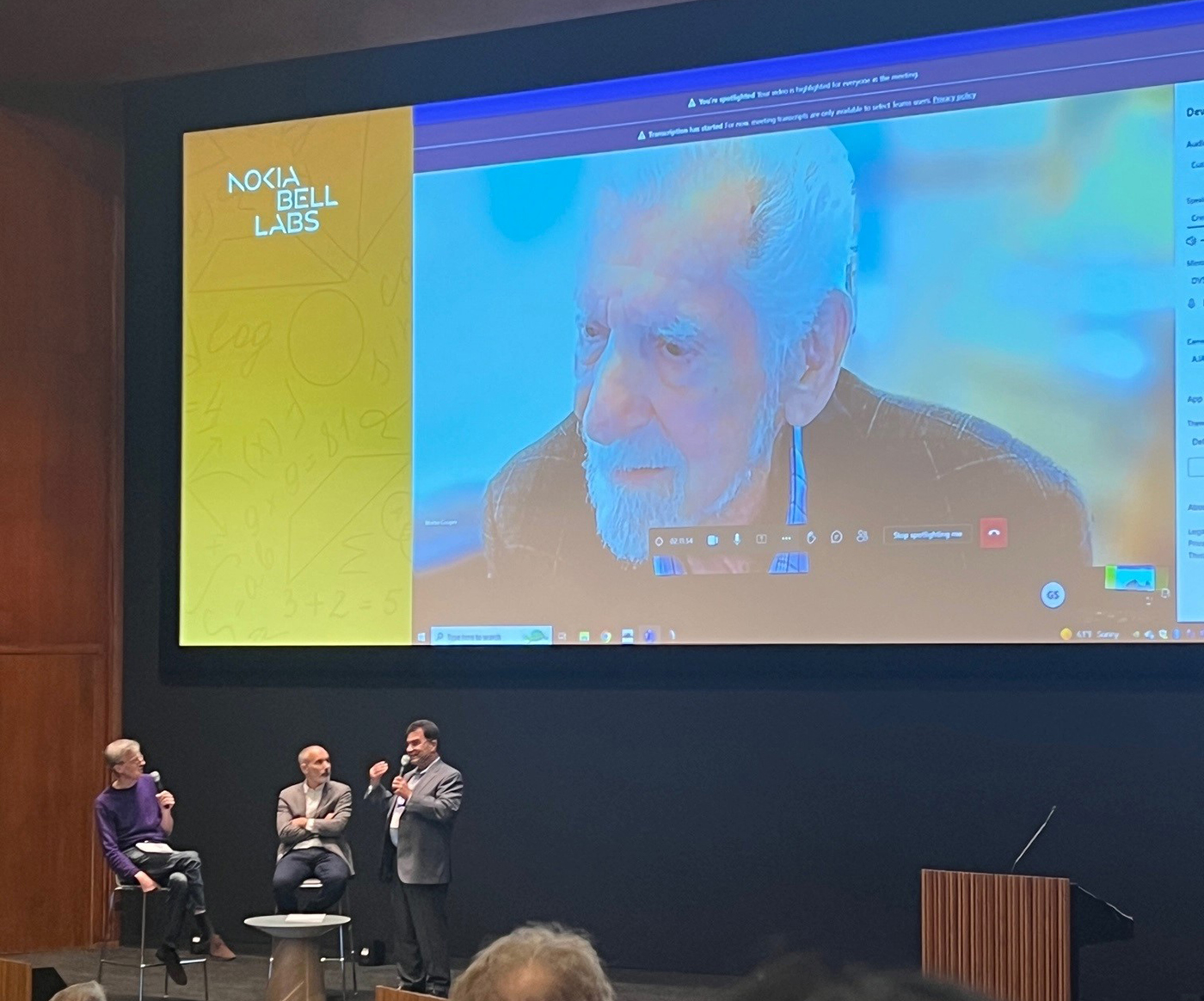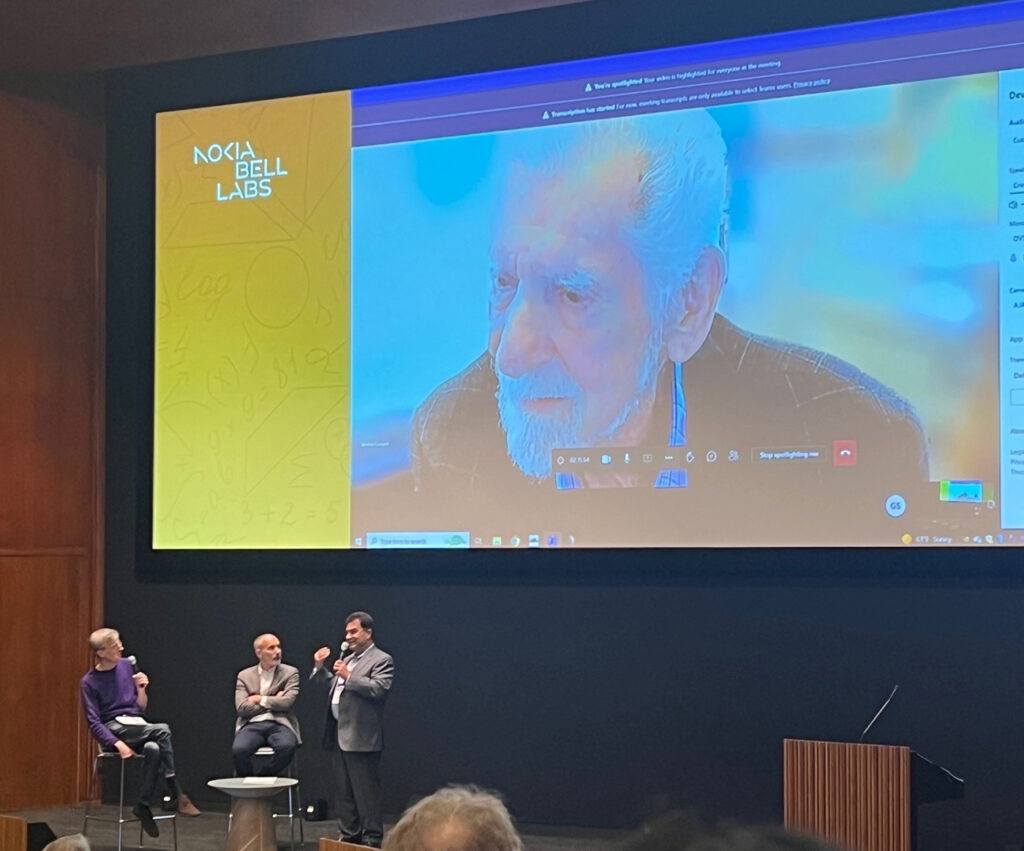 The New Jersey Wireless Association (NJWA) commemorated the 50th anniversary of the first cellular call on May 23 with an educational program, "A Celebration of the First 50 Years… and a Glimpse into the Future," held at the global headquarters of Nokia Bell Labs in Murray Hill, NJ.
Keynote speakers at the event were Peter Vetter, President, Bell Labs Core Research; Patrick Halley, President and CEO, Wireless Infrastructure Association (WIA); and Martin Cooper, developer of the first mobile cellular phone, who addressed the crowd virtually.
Cooper is a pioneer in the wireless communications industry, especially in radio spectrum management, with eleven patents in the field. On April 3, 1973, he placed the first public call from a handheld portable cell phone while working at Motorola, from a Manhattan sidewalk to his counterpart at competitor Bell Labs. Cooper reprised the first handheld cellular mobile phone (distinct from the car phone) in 1973 and led the team that re-developed it and brought it to market in 1983. In 2010, Cooper was elected a member of the National Academy of Engineering for leadership in the creation and deployment of the cellular portable hand-held telephone.
"It was truly an honor to be celebrating this remarkable anniversary with Martin Cooper, and to acknowledge his advancements in the area of cellular technology," said Dominic Villecco, NJWA President. "Hearing from the 'father of the handheld cell phone' and his role in the birth of the wireless industry as we know it was very inspirational."
He added, "It was also a tremendous eye-opener to hear from two of the national leaders in the industry, Patrick Halley and Peter Vetter, about the future of wireless and the implementation of 5G."
The NJWA is a non-profit professional organization dedicated to making the public and New Jersey's elected officials aware of the positive economic and social benefits of the wireless industry. The association's membership is comprised of wireless carriers, equipment manufacturers, infrastructure/engineering and planning professionals, environmental consultants, legal/land use firms, site acquisition professionals, contractors, tower climbers, construction companies, construction managers, and mobile app developers.
The NJWA was launched in 2005 in partnership with the Wireless Infrastructure Association's State Wireless Association Program. The NJWA's mission is to be a reliable and ethical leader providing a forum for the wireless industry. The NJWA is a resource for professionals to discuss issues of interest throughout the wireless industry, to become educated on matters critical to the advancement of wireless telecommunications in New Jersey, and to provide leadership in resolving state and local issues and concerns. The NJWA supports public safety by advocating for wireless 911 system upgrade efforts and ensuring the 911 fees are 100-percent dedicated to 911 systems and operations. For more information about the New Jersey Wireless Association, visit newjerseywireless.org